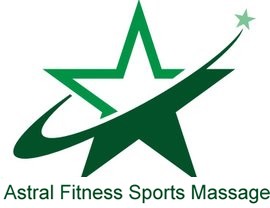 Sports Massage Nuneaton – Astral Fitness Sports Massage
Nuneaton Sports Massage it's not just for sports people, or sports related injuries
Do you have sore muscles and live in Nuneaton? Sports Massage can help, whatever the cause of the pain. I will work with your pain levels, meaning a sports massage does not need to be painful! With all the activities available in Nuneaton many people suffer from sore muscles.
Nuneaton has lots of great sports teams Nuneaton Borough Football Club, Nuneaton Predators Basketball Club and even Nuneaton Hockey Club. There are also lots of children's clubs and Pingles Leisure Centre with its three swimming pools. Nuneaton has a lovely park in Hartshill Hayes Country Park and Riversley Park includes a lovely children's playground. Not to forget the Museum and Art Gallery located at the centre of Nuneaton opposite the Rope Walk.
What do all of these sports and activities have in common? The potential for injury!
Sports massage can not only aid recovery, but it is also a great way to prevent injury in the first place. I can provide you with personalised stretches and exercises to achieve your goals.
Use the link below to book your Sports Massage in Nuneaton or Contact Me for more information.
Sports Massage Nuneaton
Sports massage works well for people who sit for most of their day and is partially helpful to office workers. Nuneaton has many office workers, especially considering it is home to businesses such as BMW, Brose and Caterpillar. Incorporate sports massage into your life to prevent injury in later life from poor sitting positions. With personalised stretches and advice on sitting correctly, you need never experience pain from sitting.
Not forgetting you busy parents out there. Carrying small children causes many of the injuries I see. Children don't stay small for long! Back pain is a common issue.
If you have any questions at all, please message me through my Contact Form, Facebook page, via email ([email protected]) or by telephone on 07719 435136.
Call Chloe Clark today for more information – 07719 435136