About Me – Chloe Clark
Hello, my name is Chloe Clark and I am your local friendly Sports Massage Therapist. I chose massage after experiencing the wonders of this treatment for myself and what it achieved for my own body. I have now dedicated my life to not only look after myself, but also those around me.
I enjoy meeting people from all walks of life. From those dedicated to a life of fitness to those who dabble, as well as those with limited movement because they are suffering. I work with a lot of deskbound office workers and busy professionals, who may have found themselves in pain due to a fitness rut.
I provide restorative support through the medium of massage.
Fitness & Sports Massage Qualifications
Qualified as a Sports Massage Therapist in September 2018
Opened a treatment room at United Gym in Hinckley in December 2018
Began Level 4 Studies September 2019 to bring a better quality treatment to you
More about me!
I'm a wife and a mum of two sons, with a menagerie of animals who all keep me busy in between appointments. Running, walking, yoga and rock climbing, as well as HiiT and resistance training, are all things I enjoy. I have completed 5 Wolf Runs and several Race for Life events, and a walking marathon. I've climbed Snowdon a few times, as well as Scafell Pike. And I once spent a windy night sleeping on Tryfan!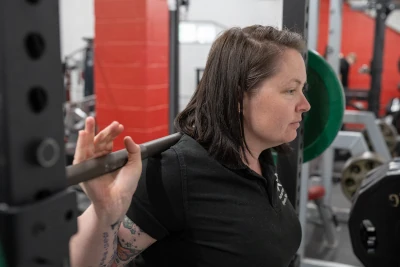 All of these things came about as a result of having to deal with depression and anxiety, from a time when I didn't even know those names for how I felt. Receiving and providing massage has helped me unlock my own tension and stress, which was held deep within my muscles, and it's helped my mind move more freely too. Massage has allowed me to combat those issues naturally.
In years gone by I have worked in London, enjoyed Rock 'n' Roll Jive, written stories, qualified as a PT, been home-schooled on a yacht. And I have lived in Cornwall, Devon, Kent, and my first home county of Essex.
I'm more than happy to discuss any queries you may have. So, take a look round my site and contact me either through Facebook or email, should you have any further questions or visit the FAQ page.
Chloe
Astral Fitness – "Moving well for life"
---
About Me – Jen Llewellyn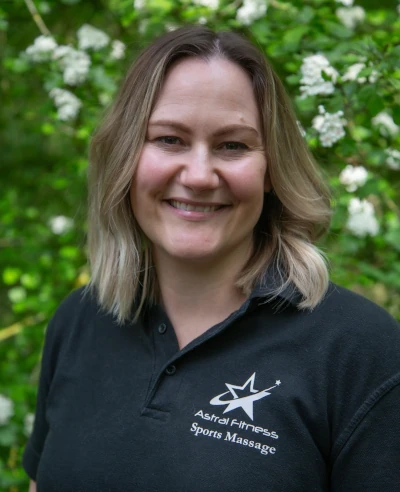 I am a mother of two teenage boys and two fluffy and needy ragdoll cats. I have a degree in Psychology, and I was training to be a midwife before moving to India for 4 years. Living abroad gave me some fantastic experiences and the opportunity for extensive travel, which I love to do. Since returning to the UK I have helped my husband set up his engineering consultancy in the UK and India. I continue to support the company part time.
I love all animals, but I have a particular fondness for felines. I had my beloved moggy (George) for 19 years. Even out in India I was a foster mom to a friend's 2 Persian cats. Upon our return in 2020 the house felt empty without the calls of 'Miaow' for food and attention. So, I persuaded my husband to have 2 new fur babies. Now the house feels like a home again.
My next passion is all things health and fitness. For many years I focused my efforts on cardio, cardio, and more cardio. I bounced around my living room to exercise DVD's. I continued like this until a friend suggested I join the local gym with her. I was apprehensive at first, I believed gyms were scary places, only for those who knew what they were doing with a barbell. Never-the-less I decided to be brave. At first, I kept well within my comfort zone only joining the group classes. Slowly, slowly, I shifted across to weight training with the help of my first PT. Since focusing more on weight training, educating myself in nutrition I have seen great personal results. I am now more comfortable within myself and the fitness environment.
So where does sports massage come into things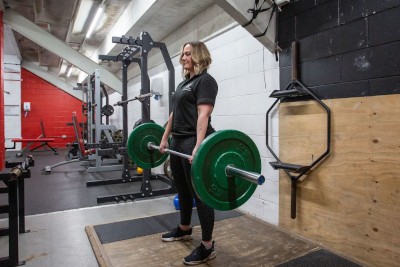 Chloe and I have been friends for many years. On visits back to the UK we would catch up for walks and a chat. Chloe was a qualified PT at this point and was training in sports massage. I admit, I used to think sports massage was for the elite athlete and not the average Jo. How wrong I was! We began training together when I returned permanently, and during which Chloe educated me to the benefits of sports massage for everyone. The body is an amazing thing, most of the time it copes well with all we throw at it. However, sometimes a little helping hand is required to get back to your 'normal'. Massage can be a great tool to help with a faster recovery, as well as being fantastic 'me' time, both physically and mentally.
I am due to complete my Level 3 sports massage training in June 2022. I am very excited to put into practice all I have studied. So come and see us soon.
Jen
Astral Fitness – "Moving well for life"