Welcome to Astral Fitness Sports Massage, My name is Chloe and I specialise in Sports Massage for the athlete and non-athlete, looking to have their best day, every day.
Change how you feel tomorrow, Contact Me Today!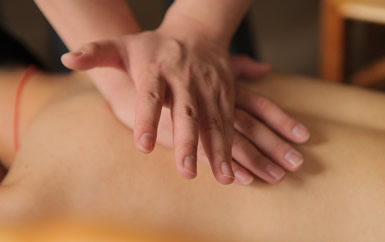 Astral Fitness Sports Massage
Sports Massage is not just for sports people, or sports related injuries.
Sports Massage can help athletes and non-athletes alike, whether new or old to exercise. I can help you to solve your issues so you can become stronger in your sporting and everyday life.
Any pain or discomfort created by tense muscles, whether through misuse, overuse, accident, injury, illness or poor posture can be relieved by massage.
Before your first massage begins, some form filling is required to establish your medical history and reason for the massage. We will have a chat about your lifestyle and try to work out the history of your injury. This will also help me advise you how to gain strength and prevent any future occurrences.
Depending on your levels of discomfort and necessity, I will then take you through Postural Analysis, Range of Motion testing, palpation and Functional Testing if needed to ascertain what areas of your body require the most attention during the massage.
Call me today for more information – 07719 435136
Massage is, in my opinion, amazing
However, one appointment of massage will only go some way to undoing weeks, months, or years of damage or discomfort, please bear this in mind when discussing your treatment options with me.
Clothing doesn't always require removing, depending on the area being massaged.
Some of the conditions I have worked with to ease symptoms and discomfort are detailed on my Sports Massage page, please take a look.
If you have any questions at all, please message me through my Contact Form, Facebook page, via email (massage@astralfitness.co.uk) or by telephone on 07719 435136.
Please take a look around my site and if you have any questions at all, please Contact Me. Gift vouchers are also available.
Call me today for more information – 07719 435136