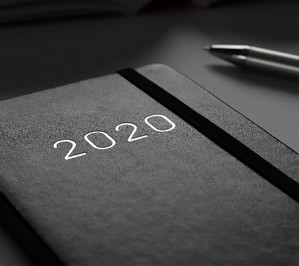 Hello and welcome to this week's blog, the last part of four written for November during our second UK lockdown – Benefits of Regular Massage – Part Four. Last week I talked at the end of my blog about how life often gets in the way of taking time to look after yourself, and that I have some exciting news to help you with that.
Busy Life
How do you go about introducing massage into your life when you are already so busy? I have some exciting news to impart with you about changes that are coming to Astral Fitness Sports Massage to help you out with staying in a good place both mentally and physically, and never missing out on your preferred appointment time with me, ever.
Exciting News
It's here…
And wow, I am so excited to be offering this to you!
The news I told you I would have for you this week is here, and I hope that you are as excited about this as I am.
From the 1st January 2021 I am introducing a
VIP Massage Membership
Yes, you read that large font correctly, a VIP Massage Membership is the brand-new offering from Astral Fitness Sports Massage, the only one of its kind here in Hinckley!
Here are the Details
Taking out a membership with anyone can be a convenient way to pay as well as keep your commitment to yourself to be happier and healthier. Not only that, you usually get some great benefits alongside paying for monthly membership, and here are the benefits you will get with your membership.
Protected from price increases for 1 year from start of your membership
Monthly massage pre-scheduled two months ahead to secure your preferred day and time
10% discount on current price on further massages you book
Friends & Family Scheme, whereby you can gift your monthly massage to a loved one, perfect if you and your spouse would like regular massages, one of you has the membership and the other receives 10% off the current price every time!
You can rollover a maximum of two massages if you are unable to make them
Pause your membership, you can pause payments for up to 3 months while retaining your locked in price
The first five people to sign up to the membership will be Founding Members and you will receive a gift upon your first appointment within the membership, as well as being price locked in for TWO years.
Lastly, you will be supporting a small business, a self-employed mother wanting to support her family. With this membership you will help my business in many ways than just financially.
DOORS OPEN to take out the membership on December 12th, 2020.
Price Increase
My price will increase on January 1st also, so getting signed up to the membership during December is vital. Look out for my emails about how to do this.
Not signed up to my email list? Get signed up today by visiting my website or emailing me on [email protected] and asking to be included, and of course, to register your interest in being considered for the membership. I will then contact you with how to complete your membership.
Thank you for taking time to read this week's blog, and if you have any questions about the membership, or any other aspect I have spoken about, please do get in touch.
Chloe