Hello and welcome to this week's blog in July, all about how
YOU ARE NOT FRAGILE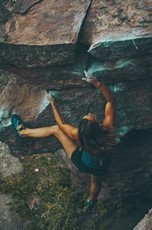 Yeah, I shouted at you, and I am not apologising at all for it. Too many people walk into my treatment room with the words 'I have a weak….' with no clinical reasoning for it, no formal diagnosis, no MRI scan to back up what a doctor has assumed is wrong with you. In fact, nothing other than Dr. Google as well as what your mate down the club said because it's the same as what he had. Sound familiar?
You. Are. Not. Fragile. You were born, for a start, the single most stressful event the human body will ever experience, and you survived it. You have survived every single bad, difficult, and stressful day since, so stop tiptoeing through life with your body and wrapping it up in cotton wool because running might break or damage something.
And running might well break or damage something, but guess what? You've also successfully healed from every scrape, cut, or break you've had up to this point in your life, right?
Be Gentle with Yourself…?
There is a time and a place to fling yourself into an activity, but it is never ok to avoid it altogether because you have taken the mantra of being gentle with yourself too far. Be gentle on yourself psychologically, so you can be tough physically.
Get yourself out there, get yourself moving, get yourself healthy. Movement is medicine, hands down it is the best medicine out there, but to take advantage of it, you need to use it!
Ok, rant over. Go forth and move!
Don't forget that I still offer Personal Training for you as well as Sports Massage, tailored to your injury recovery and movement needs. Contact me on [email protected] to find out more.
See you soon!
Chloe