Hello and welcome to this week's blog -JUMP into January! – Part Two. It is now the second week of January and if you haven't made a start on your health and fitness new year's resolutions, or goals, then now is the time to start. Jump into January and let that jump you into the rest of the year.
But what if you do not know where to start? What exercises to do or if you're doing them safely? What if it hurts to move and so working out seems impossible?
Then that is where I come in to save the day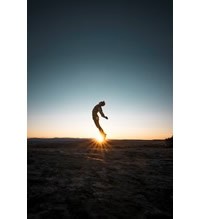 Not only am I a Sports Massage Therapist to help stop those aches and pains (after lockdown), I am also a qualified Personal Trainer and maybe you need to employ me to help you nail down your goals, and get you motivated. Plus, you don't have any choice but to exercise when I am watching and holding you accountable for your movement and your effort levels.
If you would rather go it alone, choose a day and time that you can easily afford to spend on exercise or self-care. For some people this will look like getting up half an hour earlier to get to the gym. For others, you will take a brisk and breathless walk in your lunch break. Maybe you would even prefer to take part in a zoom exercise class online? If that is more your speed, check out Becky at The Tone Zone in Hinckley www.facebook.com/thetonezonehinckley or great crossfit style WOD classes ran online by Wayne at www.unitedsandc.co.uk.
And if you would rather take long country walks, then do that. Make a commitment to doing it regularly. Challenge yourself consistently, and that is where you will see the change.
JUMP into January! – Part Two
Not a fan of just walking or working out? Then give Emma a shout over at www.embodydance.co.uk for inclusive adult dance classes over zoom on Wednesday and Friday mornings – you might even see me there occasionally as I like to keep it mixed up! Dancing is a great way to get moving, and you might learn a new step or too ready for when the world opens up and you can go and dance all night long!
Thank you for taking time to read my blog this week, I hope that it gave you some ideas. Please do get in touch with me on [email protected] if you would like Personal Training sessions, or to enquire about booking ahead for Sports Massage later in the year.
See you soon,
Chloe