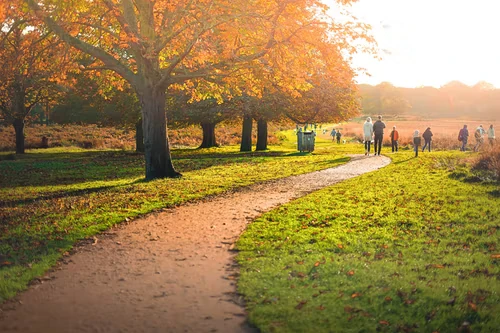 Hello and welcome to this week's blog. Movement is for every family, and with Jen Llewellyn starting at Astral Fitness NEXT WEEK I thought that I would talk about how we handle movement within our families.
We are both married and have two teenaged sons each. So we understand the challenges of what teenagers are interested in doing with us, and it isn't much at times.
Walking is key, especially going on a day out that our sons want to do. We can get them walking much further than they'd be willing to do if they were just walking. Goals at the end of a walk are a great motivator.
Movement Is For Every Family
We both have family pets. Jen has two cats and I have two dogs, and the boys will get down on the floor and play with the pets extensively. So if you have a pet at home, encourage this interaction.
And sometimes we all go out together, like Bradgate Park. It has hills and rocky outcrops, deer to spy, a 'castle', rivers to hop, and refreshments to keep everyone happy. Going out with others can sometimes lessen the boredom factor for teenagers. They get to hang out with their friends and chat while they move.
Movement Is Medicine
Find something to do that moves your bodies, and the bodies of the ones you love, and everyone will benefit in ways that you won't expect. Movement is medicine.
NEWSFLASH Jen Llewellyn is now taking bookings via our booking page at www.astralfitness.co.uk, and if you have had any previous appointment with me, you can book an ongoing appointment with Jen. Just click the appointment type you would like, select either me or Jen as your preferred therapist, choose your preferred date and time from the calendar and get yourself booked in.
Jen's availability is better than mine, so if you have been waiting a while for an appointment, or wish to reschedule one with me, do get booked in with Jen. I have been lucky enough to have massages with Jen and she is very good. Do not miss out before she is also fully booked!
Thank you for taking time to read this week's blog – Movement Is For Every Family. I hope that you found some of this information helpful on your health and fitness journey. If you would like further advice, or are struggling with a pain and you don't quite know what to do, come and see me. You can use my Booking Link or check out my website for a little further information at www.astralfitness.co.uk
See you soon!
Chloe