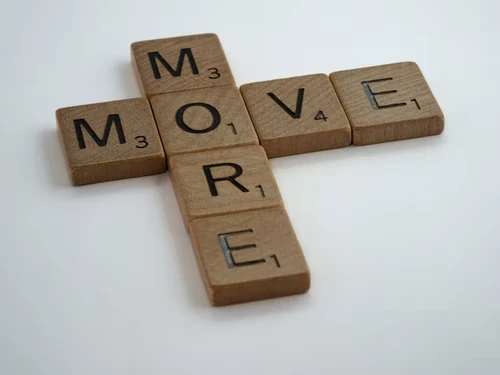 Hello and welcome to this week's blog. Movement Is For All The Family, as I have handily mentioned in the title. If you feel like you lack time to be active, or to exercise, or to move particularly with intention and variety, mostly because of work and familial commitments, then perhaps you need to get the whole family involved with healthy movement? And what movement should you do? Especially if you dislike traditional exercise or gym environments.
Your House
You have so much space you could utilise in your own house, and all you need is you. That's right, nothing special is needed to improve your mobility and daily movement. Open YouTube or google on your phone, and search for 'mobility movements', pick a video and practise what you are able right on your living room floor. Go on, give it a go.
Your Garden
In the Spring and Summer, gardens are wonderful places to be. Lay out a towel or mat if you wish to avoid small traces of mud and practise a different movement and mobility video. IF you don't like watching videos, try this:
Sit down then get up. Sit down and get up a different way, using the other arm or leg to push you. Then lay down on your back, and get up, then lay down on your front and get up. Try sitting in a low squat and get down slowly to laying, then getting back up. Done with control, these are very effective movements and are vital to train your brain and body to get back up after a fall.
Your Local Park
Does your park have outdoor gym equipment? Go and play on it. Nothing serious if you don't like that sort of thing, but it adds movement and variety of movement to your day. Walk around the park and choose the bumpy lumpy areas to walk over to challenge your ankles, knees, and hips.
Thank you for taking time to read this week's blog. Check back next week to read about Jen's imminent start!
NEWSFLASH Astral Fitness' brand-new associate, Jen Llewellyn, is now taking bookings via our booking page at www.astralfitness.co.uk, and if you have had any previous appointment with me, you can book an ongoing appointment with Jen. You will still need to be assessed by Jen so she knows what to work on, but this will be a much quicker process for you than your first visit with me.
Thank you for taking time to read this week's blog – Movement Is For All The Family. I hope that you found some of this information helpful on your health and fitness journey. If you would like further advice, or are struggling with a pain and you don't quite know what to do, come and see me. You can use my Booking Link or check out my website for a little further information at www.astralfitness.co.uk
See you soon!
Chloe