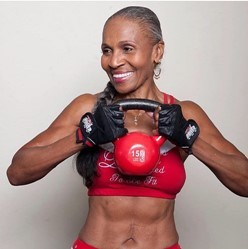 Hello and welcome to this week's blog – Physical Pension – Part 5. The last in March and the last in my Physical Pension Series.
If I had received £1 for every person who told me that they HATED exercise, I would probably be swimming in my own back garden pool right now! Usually these people don't realise that they actually love being active, walking or moving, shopping and cleaning, gardening and DIY, and they just have not found any thing else that inspires them.
Because it can sometimes be difficult to find activity that is enjoyable, I thought I would create a handy reference guide right here for many of the sports and activities that are available in our local area of Hinckley & Bosworth, to help you navigate the things that interest you.
GYMS
United www.unitedsandc.co.uk
Fields Fitness www.fieldsfitness.co.uk
Empire www.empirefitness.co.uk
Leisure Centre www.placesleisure.org
Iron Generation Gym (3) The Iron Generation Gym | Facebook
Sketchley Grange www.sketchelygrangehotel.co.uk
---
SWIMMING
Leisure Centre www.placesleisure.org
Sketchley Grange www.sketchelygrangehotel.co.uk
---
WALKING
Burbage Common
Hollycroft Park
Richmond Park
Brodick Road Park
Battling Brook Green Corridor
Hartshill Hayes
Ambion Way
The Canal
---
SPORTS
Hinckley Rugby Club www.hinckleyrugby.co.uk
Leicester Road Football Club 07445 328996
Hinckley Ladies Football Hinckley Ladies FC | Facebook
DiDi Rugby www.didirugby.co.uk
Netball www.hinckleyladiesnetball.com
Table Tennis www.hinckley.ttleagues.com
Lawn Bowls www.bowlsclub.org
Tennis www.clubspark.lta.org.uk
Golf www.hinckleygolfclub.co.uk
Miniature Golf Blaby Golf Centre – Fun Family Day Out In Leicestershire
Indoor Rock Climbing Climb Leicester
Roller Skating Roller Skating | Midlands Roller Arena | Lutterworth
Archery www.hinckleyarcheryclub.co.uk
Shooting https://hinckleyairrifle1.wixsite.com/hadarl
Canoe www.hinckleycanoeclub.co.uk
Paddle Boarding www.hinckleycanoeclub.co.uk
Dancing www.embodydance.co.uk
Dancing (3) The Haus Of Zee | Facebook
---
And that is just scratching the surface of all the fabulous and motivated people and clubs we have in the area. Please do consider joining in with a class, or a club, once lockdown is over. Clubs have suffered so much during this last year, and they will be grateful to receive new members.
Go on, have a go!
Thank you for reading this weeks blog – Physical Pension – Part 5, and I will see you very soon.
Chloe