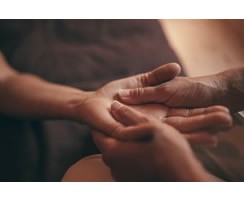 Hello and welcome to my first blog in May, all about how awesome massage is – Top Ten Benefits Of Massage. And yes, I may be a tiny little bit biased.
If you've never experienced a massage, or a sports massage such as the ones I deliver, then over the month of May I will give you some handy information about it. And if you have simply fallen off the massage wagon and need to climb back on, hopefully something in my blog will remind you how awesome it is and why you need to get booked in!
The top ten benefits of massage are:
can reduce your heart rate and lower blood pressure.
stimulates the release of your endorphins, the body's natural pain killers, which is why it is so helpful in relieving pain.
stress reduction, injury rehabilitation, migraine control, and overall wellness.
Reduces stress hormones such as cortisol by as much as 40% in 1 session.
Can lower anxiety.
helps with the symptoms of alcohol withdrawal.
Decreased muscles tension and less chance of injury.
Faster recovery from intense training or physical activities.
Increased flexibility and joint ROM.
Promotes relaxation.
That's an amazing list of benefits of massage, or side effects, if you will. However, how can you be sure that a sports massage is right for you? Even if you're not at all sporty? Then I have one question for you to answer to determine if sports massage is right for you…
Do You Have a Body That You Move?
Yes? Great! Then sports massage is definitely for you!
Many of my clients report other great side effects too, that aren't clinically measurable but make a huge difference to their lives, as well as their sporting and non-sporting activities.
I help several people self-manage recurring headaches and migraines, as well as long term pain that has eluded contemporary medical treatment of painkillers and other interventions. Everyone is different though, so what works for one person, may work differently for you.
Massage is a very easy and quick way to find out if it could work for you… so what are you waiting for? Book easily online using my booking page at www.astralfitness.co.uk
Thank you for taking time to read this week's blog, check back next week to find out more about why massage is awesome.
Don't forget that I still offer Personal Training for you, tailored to your injury recovery and movement needs. Contact me on [email protected] to find out more.
See you soon!
Chloe