Mindset – Get Healthy, Get Outside! | December Blog Part Five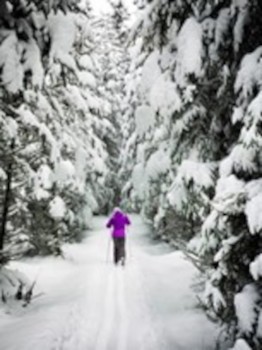 Hello and welcome to this week's blog, the last part for December. All about getting out and about and healthy in the outdoors and starting on your New Year New You before 2022.
There are a great many benefits to getting fitter and stronger. Getting started in the cold will ensure you never avoid exercising in the cold in the future.
I have put some articles below for you to read for yourself about the benefits of exercise in the cold. If you would like to see some different perspectives about it as well as see how similar all their opinions are about it;
The Benefits of Cold Weather Exercise | Better UK
7 Big Benefits Of Exercising Outside This Winter | HuffPost UK Wellness (huffingtonpost.co.uk)
The wonders of winter workouts – Harvard Health
6 reasons why it's so important to exercise in winter (livelifegetactive.com)
Adjust your mindset
If you are still unsure about getting out and about in the cold. Or unsure about reducing your home thermostat temperature as I suggested in a previous blog this month, then how about adjusting your mindset? Get ready to do it later on this winter, or next year?
Have you heard of Wim Hof, The Iceman? He is internationally renowned for his ability to walk barefoot and barely clothed in minus degree temperatures and on snow. He is an advocate of cold showers and cold-water immersion and has many a fan attesting to its healing and restorative powers.
Breathing Techniques
Visit Wim Hof's website at Welcome to the Official Wim Hof Method Website and find a free three-day mini course introduction to breathing techniques and cold immersion. Please do go and have a look, even if you don't give it a go, so that you know what is available to help you when you feel ready.
Christmas Gifts – I will offer you the opportunity to buy your first three sessions of sports massage in 2022 with a discount for your own personal use. I believe looking after yourself following the festive season is the best gift you can give all your loved ones. Check my online booking page for details and take advantage before it disappears.
If you would like more information about healthy movement in your life, I would be honoured if you would join my new Facebook group to help you with your mobility and movement goals www.facebook.com/groups/masteringmobility doors open on 5th January 2022 but you can request to join now!
Thank you for taking the time to read this week's blog, and remember if you need help with moving more, email me at [email protected], or your muscles are hurting and nothing else is cutting it, you can book in online for a massage at www.astralfitness.co.uk
See you next time,
Chloe