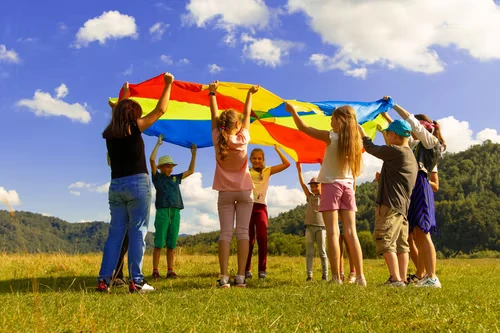 Hello and welcome to this week's blog. Its true movement is indeed a family affair, as I have handily mentioned in the title. Do you feel like you lack time to be active, or to exercise, or to move particularly with intention and variety. Mostly because of work and familial commitments, then perhaps you need to get the whole family involved with healthy movement?
How does that look at different ages of children and adults though?
Adult Children
Your adult children probably have their movement routines in place, maybe even have children of their own. Make sure you're not left out. Whatever your age, there is an activity for you to get involved in. I know a lot of parents with adult children who attend yoga and Pilates together, or go swimming, or horse riding, or practise martial arts together. Find something, even if it is brand new, to rekindle childhood bonds with your parents or grown children. You will find your movement benefits far more than if you indulge in an activity alone.
Mixed Age Family
It can be tough when there are bog age gaps in families. I am the eldest of five children, all girls, and the youngest three are twelve, seventeen, and twenty years younger than me! We didn't all grow up in the same house because of divorce and remarriage, and I often felt like an extra parent at times spending time with them, but we still found movement to do together. We would go to the park, use the swings and slide, run about and climb. Movement in general really can cross the generational divides, sometimes it just takes one person willing to initiate it.
Thank you for taking time to read this week's blog, read next week about movement with teenagers and elderly relatives.
NEWSFLASH Astral Fitness' brand-new associate, Jen Llewellyn, is now taking bookings via our booking page at www.astralfitness.co.uk, and if you have had any previous appointment with me, you can book an ongoing appointment with Jen. You will still need to be assessed by Jen so she knows what to work on, but this will be a much quicker process for you than your first visit with me.
Thank you for taking time to read this week's blog – Its True Movement is a Family Affair. I hope that you found some of this information helpful on your health and fitness journey. If you would like further advice, or are struggling with a pain and you don't quite know what to do, come and see me. You can use my Booking Link or check out my website for a little further information at www.astralfitness.co.uk
See you soon!
Chloe