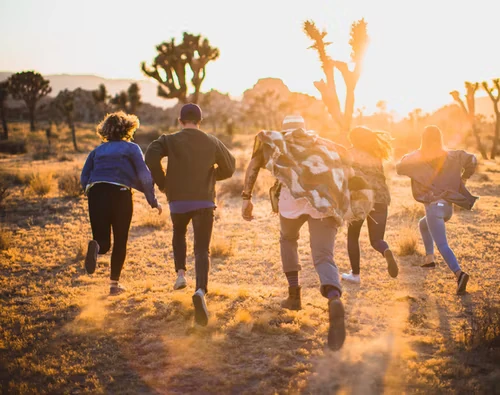 Hello and welcome to this week's blog. Movement is a family affair for all, as I have handily mentioned in the title. Do you feel like you lack time to be active, or to exercise, or to move particularly with intention and variety. Mostly because of work and familial commitments, then perhaps you need to get the whole family involved with healthy movement?
How does that look at different ages of children and adults though?
Older Children & Teenagers
These are tricky ages, often tempted by electronics and screens to keep them immobile and in their own worlds. I have found that sometimes it is best to follow the lead with these age groups about what movement they want to do with you, and it might be that they don't want to spend much time with you at all. Instead, facilitate what they want to do, like joining a gym, and set them a good example of being active with what you do and always offering an olive branch of joining in with you – one day they might just say yes!
Movement is a Family Affair For All
Some older people have poor mobility, and they will use that as an excuse to not move at all or stay at home. It is absolutely vital for older people to move, not only for their physical health, but for their mental health too.
I have trained and massaged older people to help them towards better movement, and this might be where you need to start. If they are happy and able to move with relative ease, then get them out with you on family outings, or, if you are that person, create an outing and invite the younger members of your family to join you. You do not need to be an athlete to move well and with variety. Start small and go from there. Consistency is key, because above anything else available in the world, the very best medicine, is movement.
Elderly Relatives
Thank you for taking time to read this week's blog. Check back next week to read about different types of movement you could partake in, rather than traditional exercise.
NEWSFLASH Astral Fitness' brand-new associate, Jen Llewellyn, is now taking bookings via our booking page at www.astralfitness.co.uk, and if you have had any previous appointment with me, you can book an ongoing appointment with Jen. You will still need to be assessed by Jen so she knows what to work on, but this will be a much quicker process for you than your first visit with me.
Thank you for taking time to read this week's blog – Movement is a Family Affair For All. I hope that you found some of this information helpful on your health and fitness journey. If you would like further advice, or are struggling with a pain and you don't quite know what to do, come and see me. You can use my Booking Link or check out my website for a little further information at www.astralfitness.co.uk
See you soon!
Chloe