Temperature – Get Healthy, Get Outside! | December Blog Part Three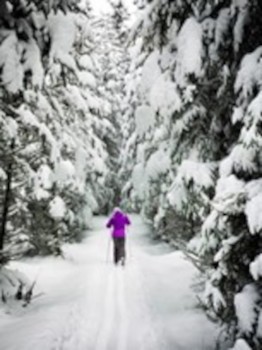 Hello and welcome to Part Three of this month's blog, all about getting out and about in the cold and getting a jump start on the new year and the resolutions for fitness it often brings with it.
Getting fitter in the cold can bring challenges with it, but also can be a lot more rewarding. Knowing you have managed to get out and about when most people are sitting on their sofas feels great. And you have boosted your immune system into the bargain! People are not meant to be in constant warmth during the winter only to be plunged into the cold for a few minutes with barely enough time to adjust.
In fact, indoor heating dries out the air in the home, which can have several health implications. First of all, it interferes with the functioning of the mucous membranes of your nose. This makes you more susceptible to colds and other viruses.
A hotter home could also cause skin problems, such as eczema, lethargy, poor concentration, disturbed sleep and fatigue. … "Studies have shown that even short periods of exposure to low air humidity can increase roughness and exacerbate skin problems. The body is also sensitive to temperatures that are too warm."
Adjust your thermostat
Why not try dropping your thermostat by one degree in the daytime and wear more or move more to keep warm. Give it a go for a few days and see what happens. Maybe the extra moving around at home will prompt you to get out and about. And if you're having trouble sleeping at night, maybe drop your thermostat another degree beyond that first drop, just for the night. Remember that you have a thick duvet and extra blankets to help with the adjustment.
The government recommends 18 degrees for the whole home as a comfortable temperature. Personally, I prefer it a little cooler overnight because I love having a thick heavy blanket on me and being able to turn the thermostat up in the morning, and I appreciate not being able to draw pictures in the ice on the windows like I used to when I was growing up. Anyone else remember doing that?
Perfect temperature for a massage
Don't worry about being too cool when you come for a massage though – it needs to be toasty warm to make sure your muscles are at their most receptive to the treatment, but I am always happy to adjust it to your preference, so just say!
Christmas Gifts– I will offer you the opportunity to buy your first three sessions of sports massage in 2022 with a discount for your own personal use, as I believe looking after yourself following the festive season is the best gift you can give all your loved ones. Check my online booking page for details and take advantage before it disappears.
If you would like more information about healthy movement in your life, I would be honoured if you would join my new Facebook group to help you with your mobility and movement goals www.facebook.com/groups/masteringmobility doors open on 5th January 2022 but you can request to join now!
Thank you for taking the time to read this week's blog, and remember if you need help with moving more, email me at [email protected], or your muscles are hurting and nothing else is cutting it, you can book in online for a massage at www.astralfitness.co.uk
See you next time,
Chloe